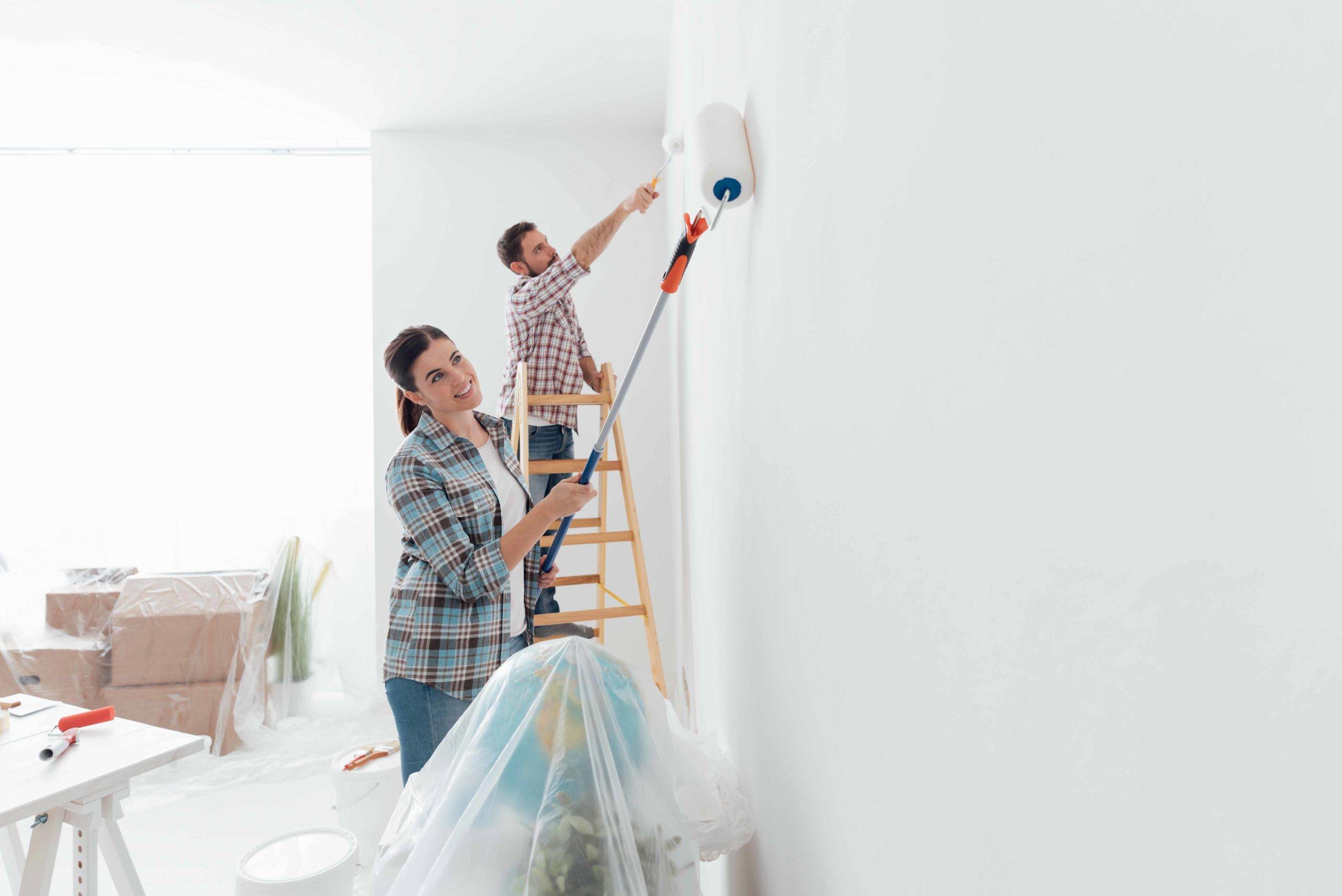 A fresh coat of paint can do wonders for a room. It can brighten up a space, make it feel more welcoming, and add personality. It can also help to protect your walls from damage and wear and tear. If you're thinking about redecorating your home, painting is a great place to start. Not only is it relatively inexpensive, but it's also a relatively easy project to tackle on your own. And even if you're not planning on making any major changes to your home, painting can still be a fun and rewarding way to refresh your space. Since painting and decorating is an extensive project, you may as well hand it over to a professional. But there are still a few things that you should do before the experts arrive. Here's a guide that you can follow:
1. Remove small objects
Before hiring a painter and decorator, it is important to prepare your home for their arrival. This includes removing any smaller objects from the rooms that will be painted. It would allow the painter to move around freely and avoid knocking over any delicate items. In fact, it is also a good idea to clear away any furniture that might be in the way. Painting can be a messy job, so it is best to remove anything that you want to keep clean. In addition, removing larger pieces of furniture makes it easier for the painter to reach all areas of the room.
2. Remove wall hangings, mirrors, and photo frames
When you are ready to work with a painter or decorator, it is important to remove any wall hangings, mirrors, and photo frames. These items can be easily damaged during the painting process, and they can also be a nuisance for the painter, making it difficult to work around them. By taking them down beforehand, you can ensure that the job is done properly and that your belongings are safe. In addition, it is also a good idea to dust and clean the surfaces that will be painted. This will help the paint to adhere better and will result in a smoother finish. The painting team will be able to use their brushes and rollers more easily if these obstructions are not there.
3. Cover your soft furnishings
When you are getting your house painted and decorated, it is essential to prepare your soft furnishings in advance. This includes any upholstered furniture, rugs, or curtains. These items can be easily damaged by paint fumes and debris, so it is best to remove them from the area before work begins. While painters and decorators are professionals who take care to avoid making a mess, there's always a risk of paint splatters. To protect your furniture, curtains, and rugs, cover them with drop cloths or plastic sheeting. This will protect them from damage and make cleanup much easier. You should also remove any valuable or breakable items from the room.
4. Unscrew fittings and covers
It is best to be well-prepared before the painter or decorator starts with your home renovation project. One of the most important things to do is to remove all covers and fittings from switches, sockets, and light fixtures. This will ensure that the areas around these fittings are properly masked and protected from paint splatters. You should also remove any items from the walls that could potentially be damaged by paint fumes or overspray. This includes paintings, photographs, and wall hangings. Once these items have been removed, the painter and decorator can begin their work, knowing that your home is properly prepared.
5. Prepare the walls for painting
There are a few things that you can do to prepare the walls before the painters and decorators take over. First, remove any nails that you may use for hanging paintings. Next, use a putty knife to fill the holes left after removing the nails or screws. After filling out the holes, you should use a sand paper to even out the area. It will also be wise to wipe down the walls with a damp cloth to remove any dust or debris. These steps should be enough to ensure that the painters and decorators can do a good job.